21/10/2016
THAME Town Council is currently fighting the local planning authority over an amendment application by developer, Bellway Homes, to build new homes in Thame …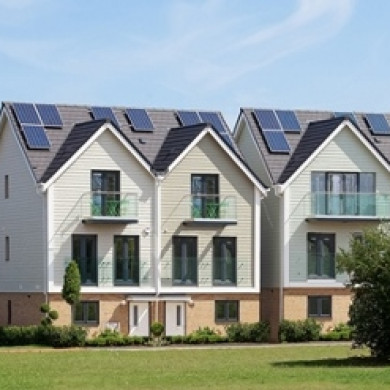 20/10/2016
THAME Market Trader, Chris Hurdman, who has reached the final in the Retail Market Traders category of the Great British High Street Competition 2016, has …

18/10/2016
POPULAR Thame market trader, Chris Hurdman, has today been named as one of Britain's high street heroes by being shortlisted in the third annual …

18/10/2016
THAME has today been shortlisted as one of the country's best high streets in the third, annual Great British High Street competition.
Thame High Street …
19/10/2016
THE Thatch in Thame has continued its winning streak by once again being recognised in some of the country's top food and drink awards, …

17/10/2016
THIS month's screening by Thame Cinema For All,  on Friday, October 21, is a new Danish film, The Commune, a certificate 15 film, set …

10/10/2016
SUPPORTERS and sponsors of Thame's Arts and Literature Festival and guests joined the organisers for a reception and exhibition at Thame Museum on Friday …

03/10/2016
THE views of businesses across South Oxfordshire and the Vale of White Horse are being sought to help influence a new strategy that will …

20/09/2016
YOUNG entrepreneurs in Oxfordshire and Buckinghamshire will have a chance to shine and impress a panel of local business experts, by entering a new …

23/08/2016
THIS impressive sum was a result of Travelodge HQ in Thame's fourth, annual Green Day fundraiser, so-called because of the charity's official brand colour.
At …
19/10/2016
SATURDAY, October 15, saw a squad fromThame Swimming Club head for the Natalie Barry Open Meet at Bletchley Swimming Club – and come home …

17/10/2016
THE Chinnor pack were dominant throughout the game, with their powerful scrummage causing Barnes many problems, as Chinnor fashioned a 61-28 win away at …
12/10/2016
CHINNOR RFC, scoring 13 tries in their 83-7 victory over Exmouth, took top spot in National 2 South as leaders, Taunton, were comprehensively beaten at …

17/10/2016
THIS is a message sent via Thames Valley Country Watch. This information has been sent on behalf of Thames Valley Police, by PCSO Ryan …

19/10/2016
THAMES Valley Police is appealing for witnesses following a burglary from a building site in Aylesbury Road, Thame.
Between 4.30pm on Saturday (15/10) and 7.30am …
News Archive
Quick Links